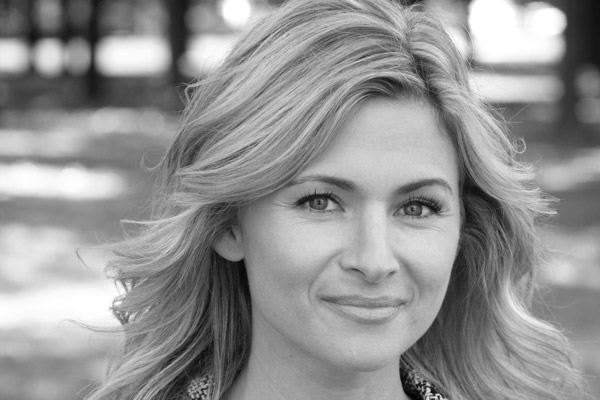 Dr. Angelina Riopel is a graduate of the Canadian College of Naturopathic Medicine in Toronto, Ontario (2009). Angelina began her studies in Melbourne, Australia at the Melbourne College of Natural Medicine obtaining a degree in health sciences, specializing in naturopathy. She is a member of the Canadian Association of Naturopathic Doctors (CAND) and the Ontario Association of Naturopathic Doctors (OAND).
Angelina has practiced in both Edmonton and Toronto and has treated everything from simple digestive issues to complex terminal illnesses. She has trained extensively in the use of IV Therapy for acute and chronic disease, and has a special interest in women's health, fertility, hormonal imbalances, chronic fatigue and digestive health.
By working through her own undiagnosed health concerns at a young age, Angelina learned the importance of listening to the body. She believes that the body is constantly communicating through symptoms,  letting us know when we are in and out of balance. She is passionate about working with individuals to achieve internal balance and optimal health through mastering the basics of healthy living.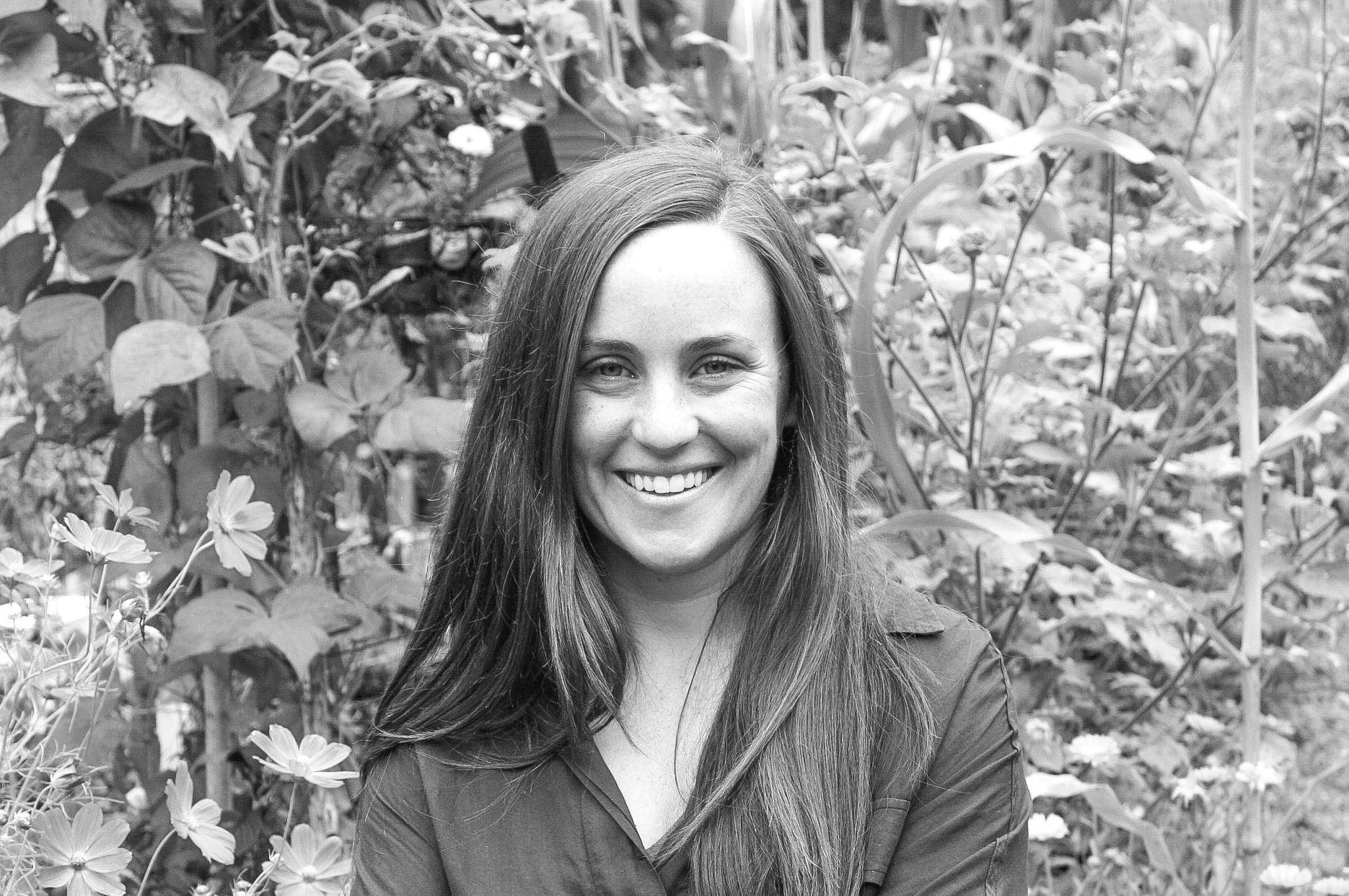 Dr. Kathleen Regan believes that health begins with how and what we eat. She uses her experience with nutrition to help patients create medicinal nutrition programs and healthy habits one step at a time. Kathleen also takes a hands-on approach to health concerns by integrating Acupuncture, Cranial Sacral techniques, Bowen Therapy techniques, guided visualization and breathing exercises. She finds that when the body reaches a state of relaxation, the uninterrupted flow of breath and blood facilitates rapid healing. This approach can be helpful for a range of conditions including digestive concerns, autoimmune conditions, respiratory conditions, hormonal balance, fertility, chronic fatigue, chronic pain/injury, headaches, and stress management. Kathleen maintains a naturopathic family practice with a special interest in family medicine, prenatal, pregnancy and pediatric care.
Kathleen completed her naturopathic training at the Canadian College of Naturopathic Medicine (CCNM) in Toronto in 2009 and is a registered member of the College of Naturopaths of Ontario. She obtained her Bachelor of Science Degree from the University of Toronto in Research Psychology.
Read more about Kathleen on her website.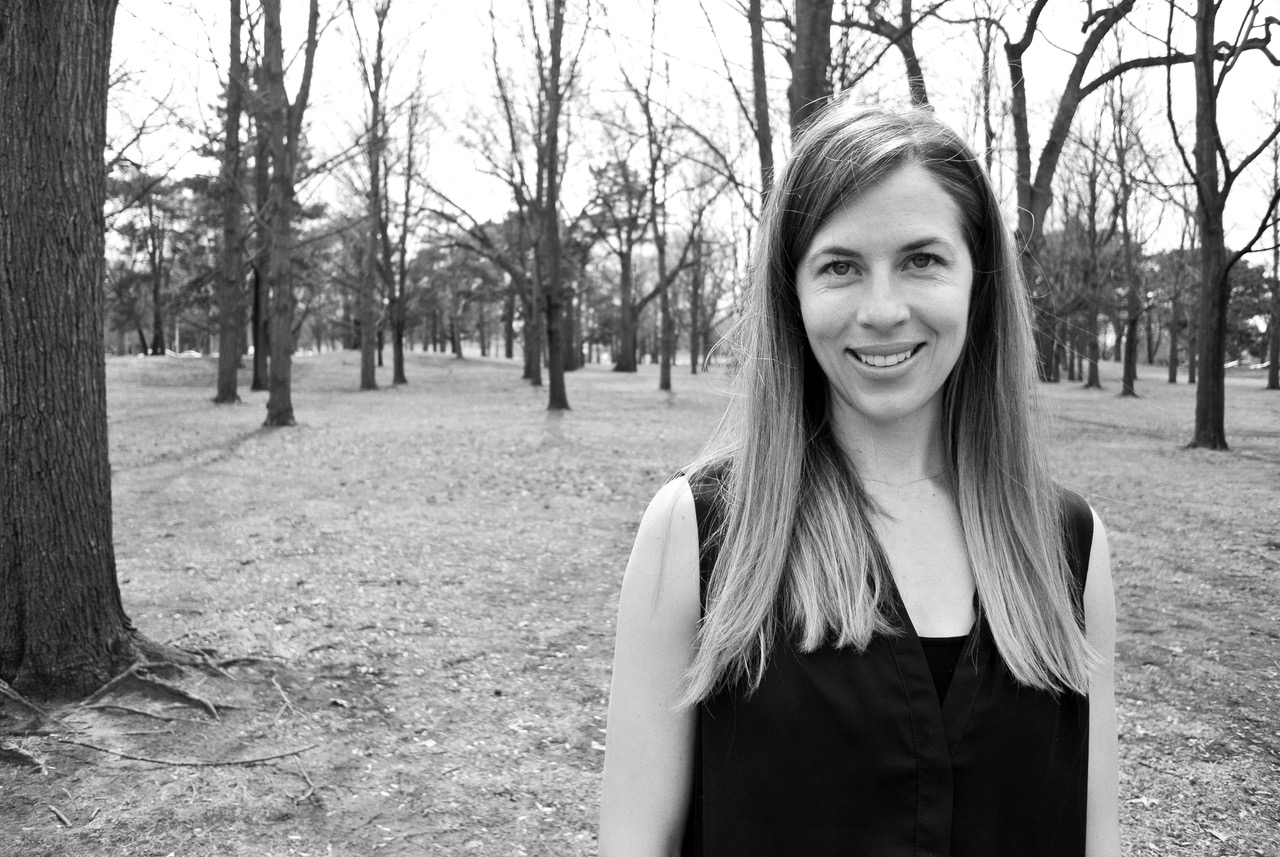 Dr. Keara Taylor is passionate about helping her patients live their best life, which she believes can only be achieved when they feel their best.  Her mission is to make healthy living uncomplicated and accessible, helping her patients be the most vibrant version of themselves.   Her treatment approach is to uncover the root cause of illness, and use gentle, natural, yet evidence based means to bring the body back into balance.  Her aim is to empower her patients, providing them with practical knowledge and assistance to enable them to connect with their bodies and take charge of their own health.  She treats a variety of conditions, and has a special interest in women's health, hormonal balance, digestion, stress management, weight loss, and pre and post natal care.
Keara is a Naturopathic Doctor licensed to practice in Ontario.  She is registered with the College of Naturopaths of Ontario (CONO) and is a member of the Canadian Association of Naturopathic Doctors (CAND) and the Ontario Association of Naturopathic Doctors (OAND).  She received her four year post-graduate Doctor of Naturopathy degree from the Canadian College of Naturopathic Medicine (CCNM).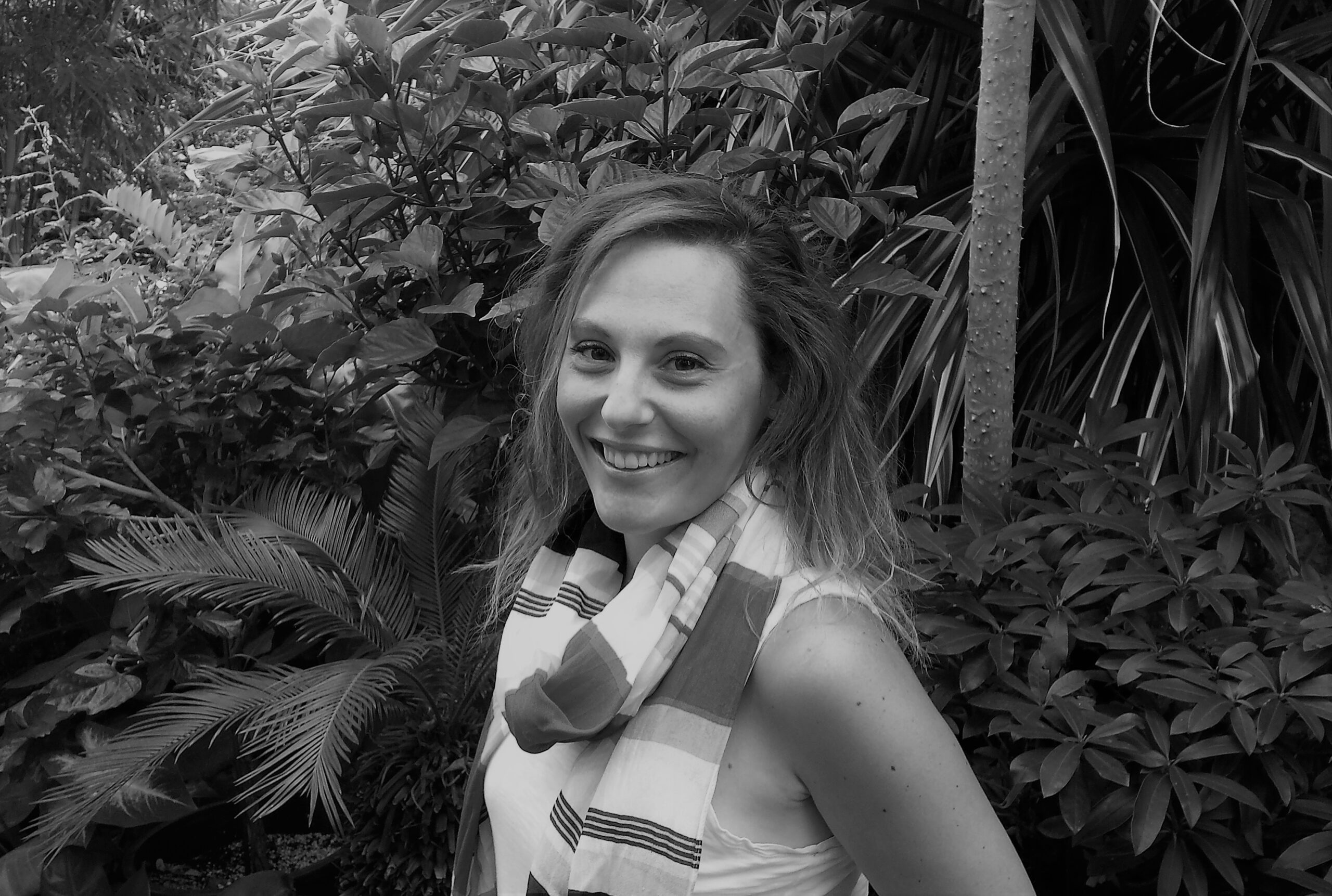 Kerri Lambie provides services as both a Registered Homeopath and a Holistic Nutritionist. She integrates these therapies to provide treatments that optimize mental, emotional and physical health. As a homeopath, she provides constitutional homeopathic consultations to address long term and chronic health concerns. An initial visit helps Kerri to understand health concerns and how they affect the individual. Her follow up visits are designed to assess the natural movement of the homeopathic remedy as it supports the mental, emotional and physical spheres to restore vitality and health.
As a Holistic Nutritionist, Kerri places emphasis on assessing the whole person including emotions, dietary indulgences/restrictions and lifestyle choices in order to restore balance. She believes in the healing capabilities that food can provide and uses her education in Holistic Nutrition to help guide people toward a happier, healthier and more fulfilling life. She believes a healthy attitude toward food is equally as important as the food itself and she strives to find the bridge that connects enjoyment and nourishment.
Kerri is a graduate of the Ontario College of Homeopathic Medicine and the Canadian School of Natural Nutrition. She has additional certification as Master Clinician in homeopathy. She is fully insured and is in good standing with the College of Homeopaths. Kerri has a special interest in conditions that affect the emotional and mental spheres of a person including stress, anxiety, ADD/ADHD, and grief as well as the physical conditions of women and children.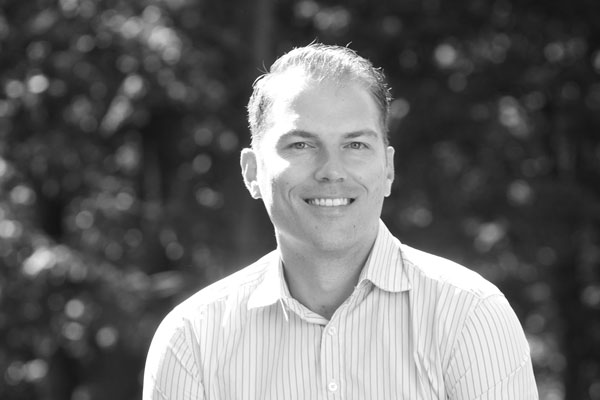 Dr. Jonathan Cartile has a wide range of practice experience that spans 10 years and 3 continents. For the past 8 years he has worked as the head chiropractor at two busy clinics in Newcastle, England. Prior to this he complete his Chiropractic Degree at MacQuarie Univeristy in Sydney, Australia. He is originally from Toronto and completed his Bachelor of Science at the University of Western Ontario. He has recently returned to Canada and joined the Innate Health Centre. He is a member of the General Chiropractic Council of the UK and the Ontario College of Chiropractors.
Dr. Cartile takes a holistic approach to chiropractic medicine and encourages his patients to make healthy lifestyle choices through education and treatment recommendations. He also believes that a healthy nervous system is an integral part of allowing the body to reach optimal function. Dr. Cartile has completed additional training in Sacro Occipital Technique. SOT is a comprehensive, gentle and innovative technique of chiropractic medicine that looks at the causes of the problems, not just the symptoms. SOT is a complete body technique with cranial adjustments, organ releases, all the way down to toes. Dr. Cartile has a special interest and has devoted a significant amount of training in pediatric and pregnancy care to create a well-rounded family practice.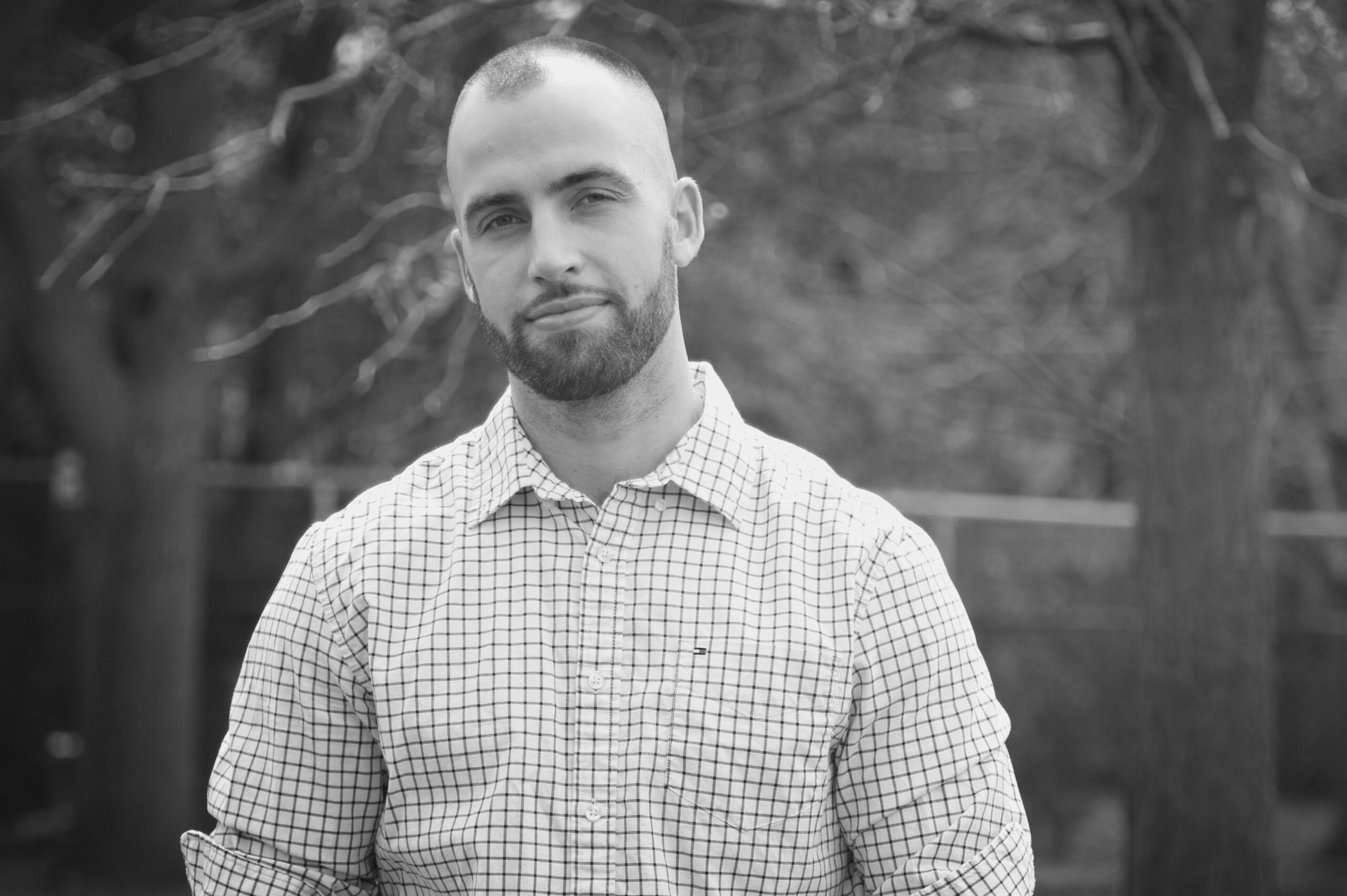 Patrick has trained and continues to train at two of the longest and most comprehensive traditional Osteopathic colleges in the world (Canadian College of Osteopathy and Institute of Osteopathic Sciences). He also has studied evidence based osteopathy at the National Academy of Osteopathy. Furthermore, Patrick holds a diploma from the Canadian School of Natural Nutrition and a Diploma from Humber College in Fitness and Health Promotion. Currently he continues his studies in the fields of osteopathy, physiology, functional neurology, biochemistry and exercise rehabilitation. Passionate about helping others, Patrick strives to help his patients achieve balance and peace in their bodies. What makes Patrick different than other Osteopathic Manual Practitioners is his diversity in training and experience.
Using a combination of osteopathic release techniques, Patrick then integrates treatments with exercise and nutrition prescription for longer lasting results. His treatments differ from person to person, tailoring everything to the individual needs of the patient. Patrick uses a range of techniques including Cranial Sacral Therapy, Visceral Manipulation, Structural Release (Indirect and direct), Fascial Normalization, Biodynamics, Functional Neurology, Muscular Reprogramming and Holistic Nutrition.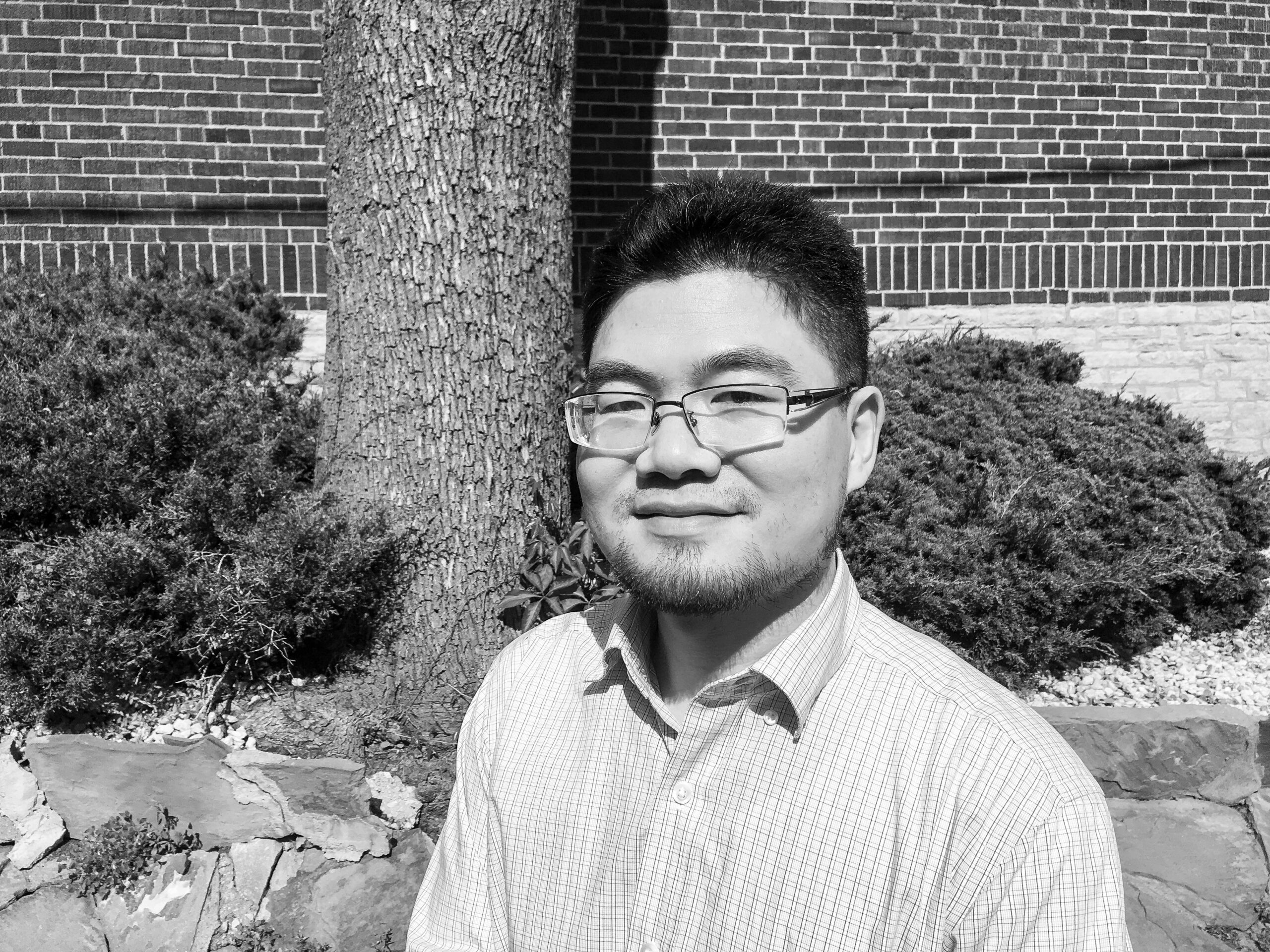 Xianmin is a Registered Acupuncturist in Ontario. He has a solid background of Acupuncture, as he got his Master Degree majoring in Acupuncture and Moxibustion in Shanghai University of Traditional Chinese Medicine and Bachelor Degree in Beijing University of Chinese Medicine. He also got his Master degree at Kinesiology School in Western University. With a combination of both western medicine and Chinese medicine, he is well prepared to provide health services to the public.
His clinical experience includes the treatment all kinds of pain, some internal medical issues (e.g., dizziness, tinnitus, overweight, gastrointestinal disorder, etc.), some gynecological disorders (e.g., dysmenorrhea, perimenopausal syndrome, irregular menstruation, infertility, etc.), and emotional fluctuation (e.g., stress & strain, insomnia, easily irritated, easily get tired, etc.), and specialized in treating urinary incontinence. He keeps his knowledge of Chinese medicine up to date and is grateful to still have a strong working connection with his former supervisor and colleges. Xianmin offers acupuncture, Tuina, Cupping (including sliding cupping) and magnetic pellet pressing.
Evelyn began her training in Kinesiology at McMaster University, specializing in rehab sciences.  She loved the hands-on approach to care, and so decided to pursue a Massage Therapy diploma at Sutherland-Chan school, followed by a diploma in Acupuncture at SSC Acupuncture Institute in Toronto. Always looking to deepen her knowledge, Evelyn continues to do post graduate seminars in advanced Acupuncture techniques.
Evelyn's approach to care begins with the belief that human bodies innately strive for a state of health and balance. She trusts in the wisdom of the body, and that health is achieved by paying attention to the signs it produces. A big part of her therapy is working with patients to discover the root of their discomfort and educating on the ways to prevent recurrence. Her treatments combine modern knowledge with ancient techniques such as acupuncture, moxibustion, cupping, and massage therapy.  Evelyn is skilled in the treatment of repetitive strain, sport injuries, and chronic pain conditions. She also has a lot of experience working with fertility, pre/post-natal care, digestive conditions, headaches/migraines, stress management, anxiety, chronic fatigue, and facial rejuvenation.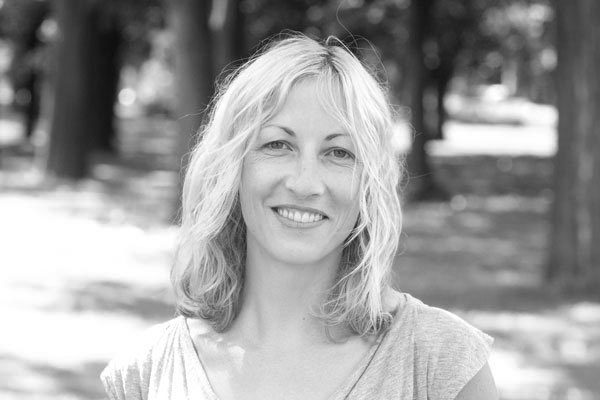 Emily Carr-Locke is a Registered Massage Therapist. She graduated from Sutherland-Chan School and Teaching Clinic where she gained clinical experience working with clients in different settings and with many different needs and treatment goals. Emily works with different techniques including Swedish Relaxation Massage, Therapeutic & Deep Tissue massage, Prenatal Massage and Pediatric Massage. Emily is currently completing training as a Certified Doula and currently offers concurrent massage and doula care during pregnancy.
Emily believes strongly in the power and importance of therapeutic touch. Her experience as a gardener, caregiver and mother inspired her study of massage and continue to influence her technique. Emily offers massage for, individuals of all ages who are looking for treatment for musculoskeletal conditions and injuries, stress, chronic pain, sleep disorders, anxiety/depression, pregnancy discomforts, wellness maintenance, and anything in between!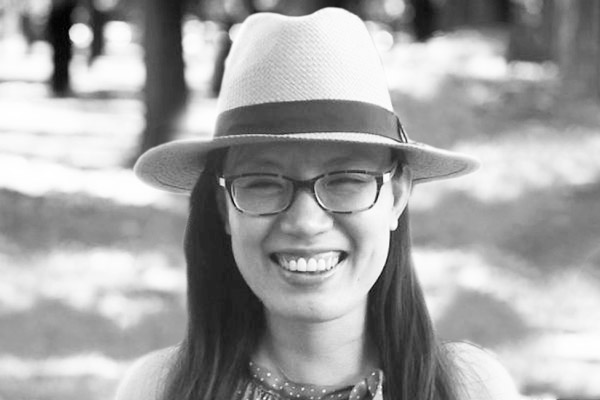 Nicole graduated with honours from the ICT Kikkawa College Massage Therapy Diploma Program as a Registered Massage Therapist (RMT) with the College of Massage Therapists of Ontario (CMTO). She became interested in massage while studying Swedish massage for an Esthetician diploma. After she practiced massage for a couple years as an esthetician, she had a strong desire to become a professorial massage therapist.
Her treatments now include a mix of Swedish relaxation, Tui na, deep tissue, Shiatsu, and therapeutic massage. She has experience in the treatment of neck pain, frozen shoulder, muscle tension and pain caused by stress, arthritis, carpel tunnel syndrome and pregnancy-related discomfort. She can also offer specialized massage for different regions of the body such as head, hand, foot or the lymphatic system, for the benefit of various life-style or occupation related problems.
She believes that massage is an art form, an inspired event, an application of skill, knowledge and instinct. She hope her massage gives every client a relaxation of mind, body and spirit.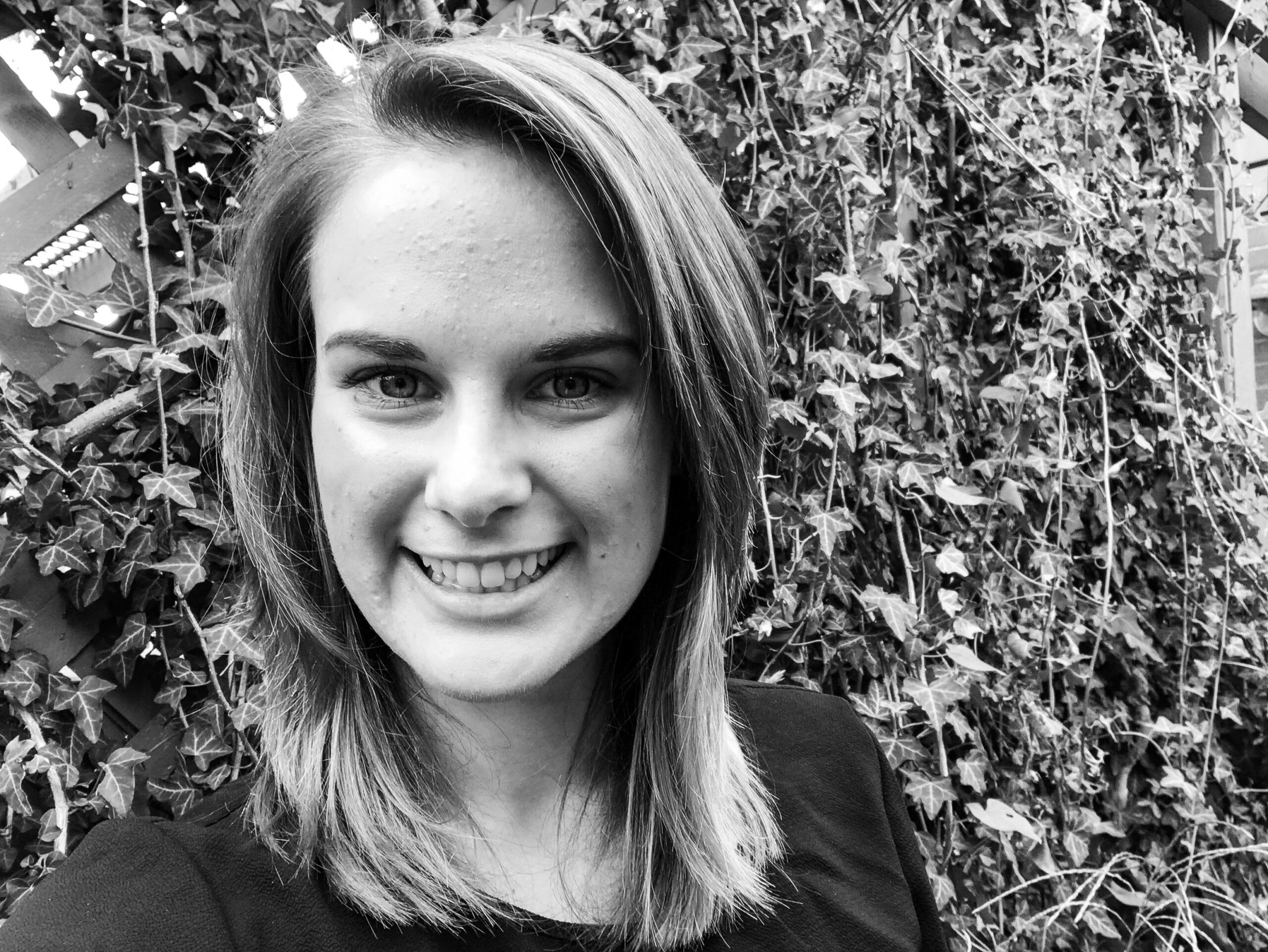 Kaitlyn values a patient centered care approach to all treatments and utilizes massage therapy to assist and optimize the health and wellness of her patients. She believes in creating a therapeutic relationship and designing individualized treatment plans for each of her patient's unique needs. In addition, she encourages her patients to develop strength and flexibility through the benefits of exercise.
Kaitlyn's practice is a balance between skill and knowledge which allows her to provide a safe and effective treatment.   Kaitlyn specializes in deep tissue massage and therapeutic treatments of thoracic outlet syndrome, rotator cuff tendinopathy, patellofemoral pain syndrome and postural dysfunction.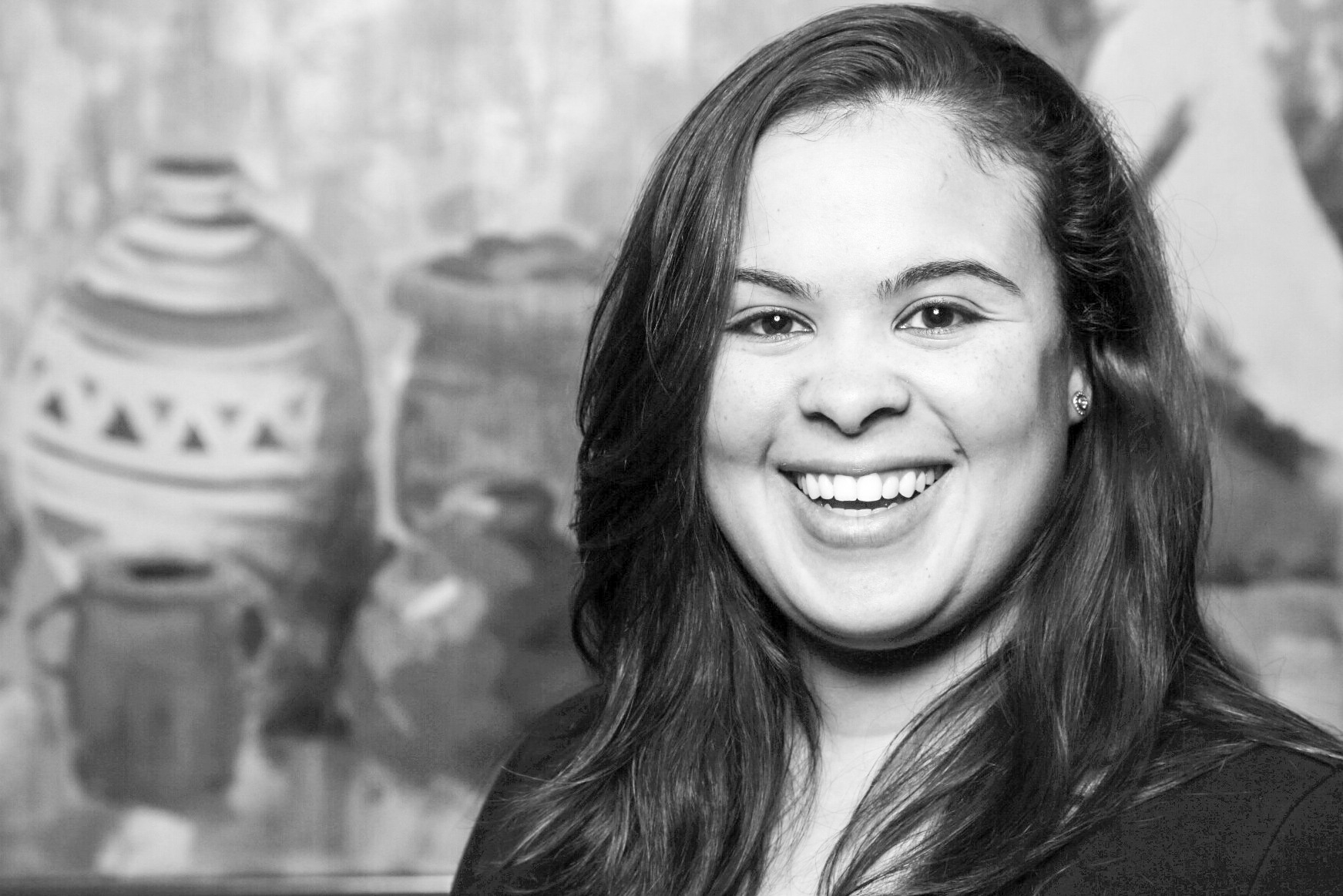 Leigh-Anne is a graduate of Sutherland-Chan School of Message Therapy. Drawn to the profession for its healing capacities, she believes that massage offers a foundation for rehabilitation, exercise education, health maintenance, optimization, and wellness. Leigh-Anne recognizes that every person is unique, bringing varied life experiences and a unique relationship with her or his body.  She tailors her massages to reflect individual preferences, and to provide patient-centered treatment plans that meet the individual's specific needs.
With clinical experience that includes treating a variety of musculoskeletal issues, dealing with spinal cord rehabilitation, neuropathy, and high-risk obstetrics, Leigh-Anne brings a deep understanding of acute care treatment for therapeutic and relaxation benefits.  Leigh-Anne is also a qualified birth and postpartum doula, and draws on that knowledge, where relevant, for her massage therapy practice.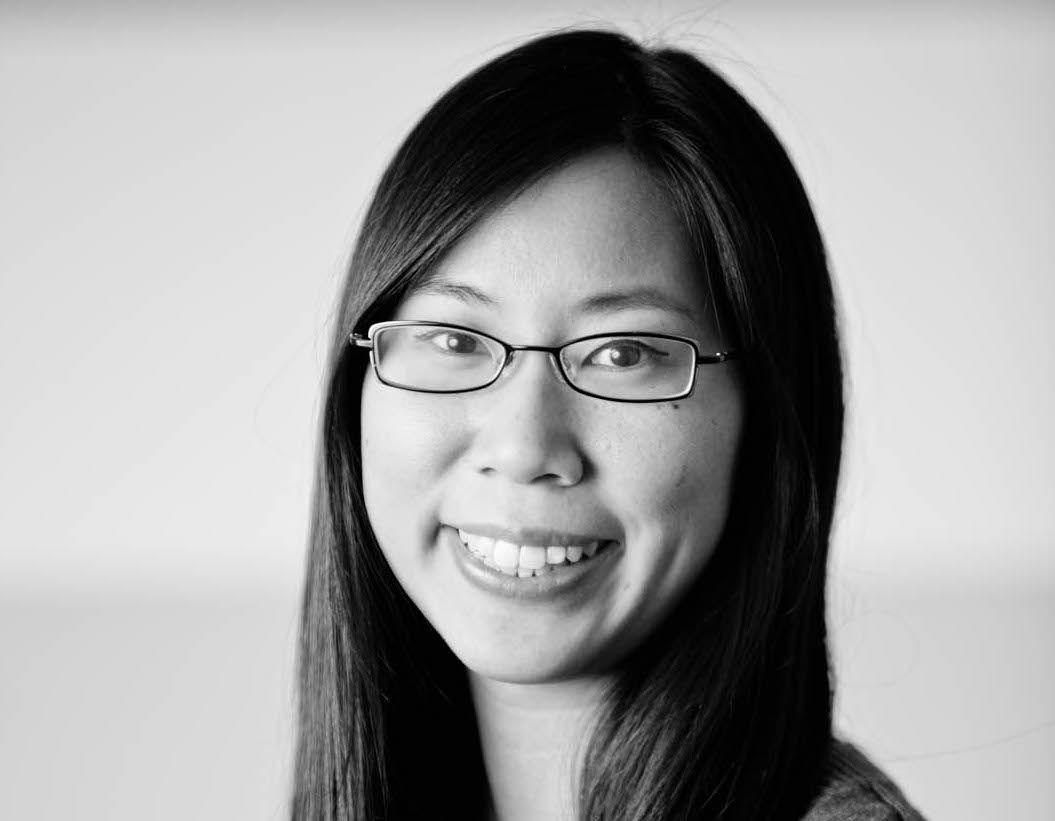 Melody has a Masters of Arts in Child Study and Education and was an Elementary School Teacher for the Toronto District School Board. While teaching in inner city schools in Toronto, she recognized the importance of the social and emotional well-being of her students. She returned to school and received her Masters of Education in Counselling Psychology from the University of Toronto in 2012. She has worked in the area of psychotherapy since 2012 working with children, teenagers, and adults at various settings, such as the Toronto Reconciliation Mission Centre and the Medical Clinic for Person-Centered Psychotherapy. She is a Registered Psychotherapist (Qualifying) with the College of Registered Psychotherapists of Ontario and a Certified Canadian Counsellor (C.C.C.) by the Canadian Counselling and Psychotherapy Association.
Melody practices from a person-centered approach by meeting individuals, adolescents, children and families where they are and helping them reach their goals. She integrates a variety of techniques, such as solution-focused therapy, motivational interviewing, narrative therapy, cognitive-behavioural therapy, and interpersonal therapy, to tailor the therapy for each client's unique needs. She ensures a warm, safe and confidential environment to freely discuss their issues and needs. She has received certificate training in Brief Narrative Therapy.
Melody has experience working with children, adults and families struggling with emotional difficulties, depression, anxiety, adjustment and interpersonal concerns, as well as with children experiencing learning difficulties, autism and ADHD. Melody also has extensive experience with providing psychoeducation about the education system and various approaches to assist with anger management. She works specifically with stress, anxiety, depression, anger management, relationship counselling, career counselling, self-esteem building and life transitions.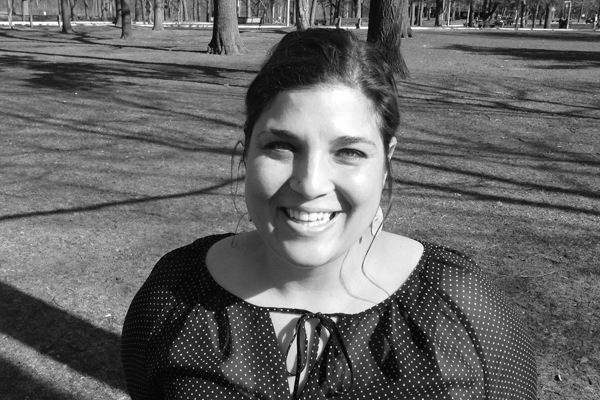 Lindsey began her career as a High School Special Education Teacher with a Bachelor of Science in Special Education from Indiana University. After 10 years of international teaching experience she received her Masters in Social Work (MSW) with a focus in evidence-based mental health practice with children, adolescents and families from the University of Illinois (Chicago). Lindsey has been working as a counselor since 2011 and most recently at The Hospital for Sick Children providing therapy and resources for families and children in crisis. In addition to her practice, Lindsey is a dating writing and communication coach with a Chicago-based dating company, Smart Dating Academy. Lindsey is a member of the Ontario Association of Social Work and is a Registered Social Worker in the province of Ontario (OCSWSSW) and a provider of Psychotherapy.
In her practice, Lindsey assists individuals and couples, children & families as well as adolescents by providing a safe space to discuss and work through whatever issues they may be facing. She counsels and provides resources to help people build self-confidence, communication skills, coping skills, motivation and parenting skills. She has worked to provide support with depression, anxiety, ADHD, questions around sexuality, shame, grief, bereavement and loss, infertility, life transitions, trauma and crisis. Lindsey helps individuals learn the tools they need to cope, communicate and thrive. In addition, Lindsey has some unique experience in coaching individuals with dating. She has worked as an advisor and writer for Smart Dating Academy (Chicago) counseling adults on topics of dating, online communication and relationships. She supports individuals in building skills such as making first impressions, expressing interests and expectation as well as having intimate conversations.
Read more about Lindsey on her website.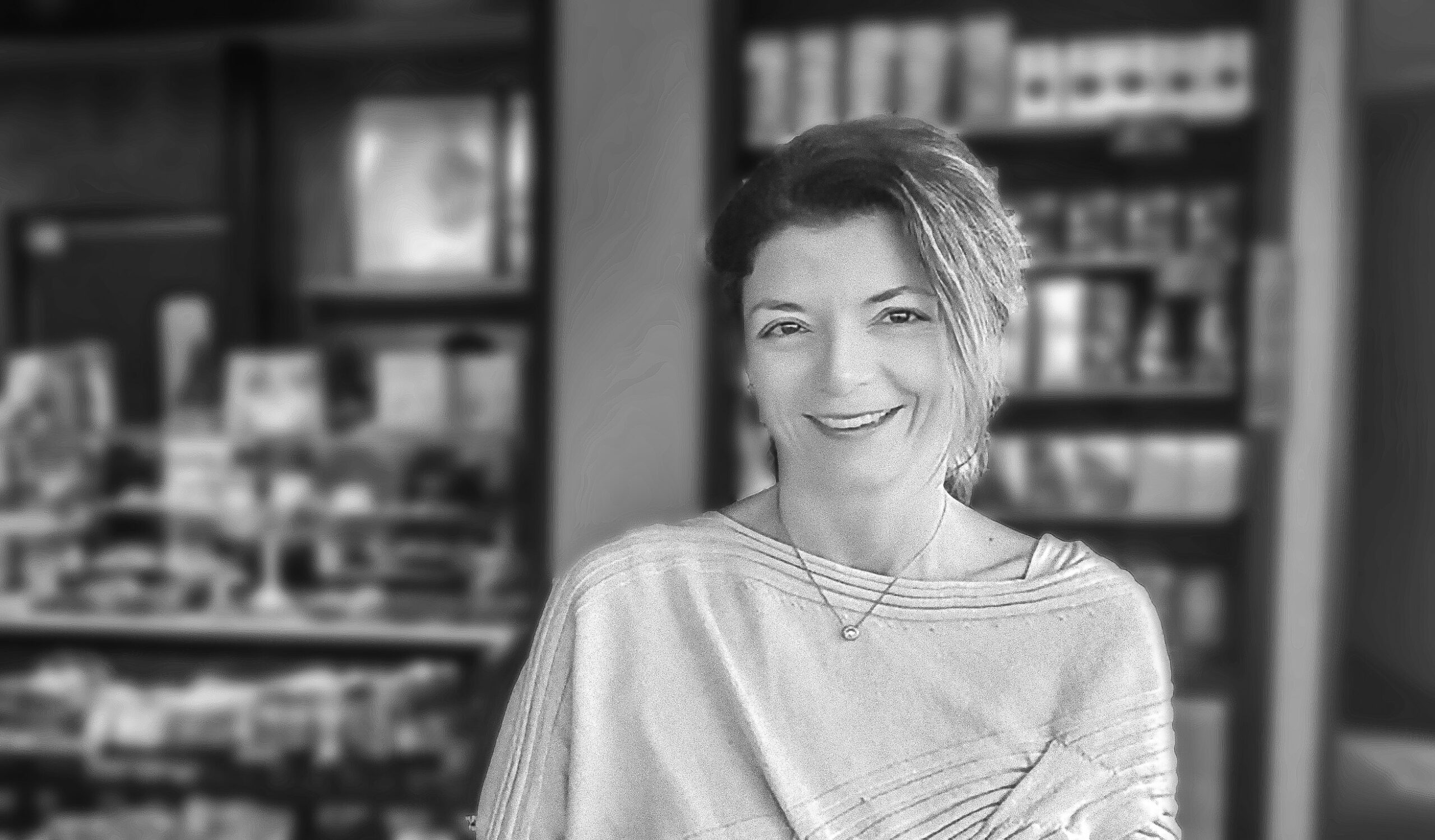 Geraldine was born and raised in Milan, Italy. She graduated at the University of Turin in Marketing Communications. Geraldine is a natural born healer and intuitive who moved to Canada in 1999 and has practiced in Montreal, Calgary, and now in Toronto. She has been trained in Pranic Healing, Barbara Brennan Fundamentals, Magnetism, Holistic Life Coaching, and Energy Medicine. She is a certified Spiritual Healer, Master Reiki and Intuitive and a member of International Association of Medical Intuitive, Canadian Reiki Association and Association of Spiritual Healers of Alberta.
Geraldine has an innate ability to see and perceive the energy body and find the root cause of blockages that contribute to physical, emotional, mental and spiritual discomforts and illness. From a holistic perspective, being aware of the root causes of illness helps individuals to focus their healing and treatment to clear up blockages and make specific lifestyle changes which contribute to a healthier way of being and a more balanced life. Her services are provided in English, French and Italian.
Read more about Geraldine on her website.